A protest on 19 May in the Hague, Netherlands. Photo: Shell Must Fall
In Case You Missed It 
"Shell Must Fall": People held physically distanced actions outside Shell's headquarters in the Hague on Tuesday, during the oil giant's virtual Annual General Meeting inside. The protest was limited to thirty people due to coronavirus, and many activists wore protective masks. Other actions were held at the same time across the Netherlands and Europe, including in Groningen, Prague, and Berlin. "Shell has earned billions from oil exploitation, now these dirty investments must come to an end," Greenpeace biologist Helena Spiritus told Reuters. Read more



A 2019 march against Williams pipeline. Photo: Erik McGregor
Winning! A major fracked gas pipeline in New York City has been stopped for good thanks to a 3-year campaign supported by the Stop Williams Pipeline coalition and tens of thousands of New Yorkers. Williams pipeline would've cost $1 billion USD and pumped in 400 million cubic feet of gas every day – its denial is sending a signal across the U.S. that we don't need more fossil fuel infrastructure. Read more




Outside the legislature in Jakarta. Photo: Walhi Nasional
Indonesia: People coordinated digital actions to oppose the country's new Mining Law, which would make it easier for foreign companies to invest in coal extraction. Using the messaging platform WhatsApp, they wrote to parliament members and government officials and even sent a symbolic coffin and flowers, to call out the lack of support for people in need during the pandemic. Read more
Twin crises: The strongest cyclone to hit South Asia in decades, Amphan slammed into Bangladesh and India, forcing 2 million people to evacuate even as coronavirus case numbers continue to climb. It comes just after Typhoon Vongfong lashed the Philippines, putting hundreds of thousands at further risk of landslides and flooding, and prompting churches and malls to open their doors as extra shelter to help people maintain physical distance.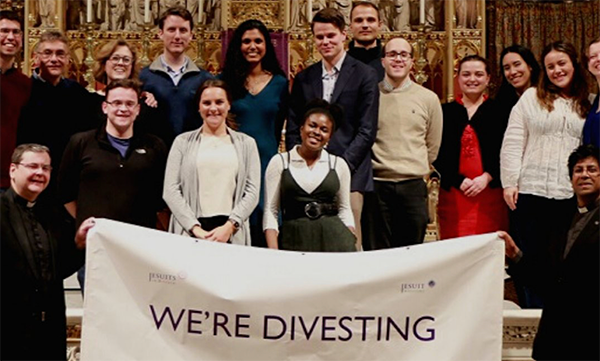 Photo credit: Global Climate Catholic Movement
In good faith: On Monday, 42 faith institutions put the call for a Just Recovery into practice, with a joint commitment to divest from fossil fuels because of their damage to people and the climate. Multiple faiths and 14 countries are represented in the announcement, including Argentina, Bangladesh, the UK, Kenya, and Myanmar. It's a meaningful moment for Catholics in particular, who mark the fifth anniversary of Pope Francis' encyclical on climate change this week. Read more
Watchdog: Australia's Prime Minister has handpicked a number of gas executives for the Covid Commission, which is tasked with leading the country's economic recovery. But a new group, Fossil Fuel Watch, is on the scene to expose the dirty dealings. They're challenging the fossil fuel industry's wishlist of tax cuts and weakened environmental regulations, to keep up chances for a Just Recovery. Learn more
One to Watch 


Part of the reason the fossil fuel industry is seeking bailouts is that they're struggling financially right now. In this new explainer video on "The true price of oil," hear from our global finance campaigner why last month's unprecedented oil price dive wasn't just a fluke. Watch
Use Your Power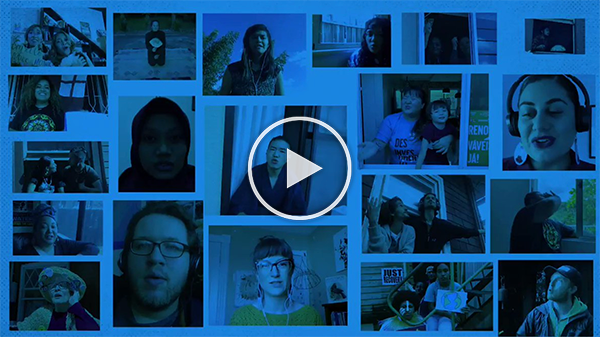 Music is always an essential part of movements. 350.org worked with the Peace Poets who composed this powerful song "Keep on striking." This music video brings together voices from all over the world to spotlight the importance of a just recovery, a just transition, and the courage of all climate strikers. Watch and share

That's all the global news for today – see you in two weeks with more updates.